Tuesday 10th December 2019 at 19:30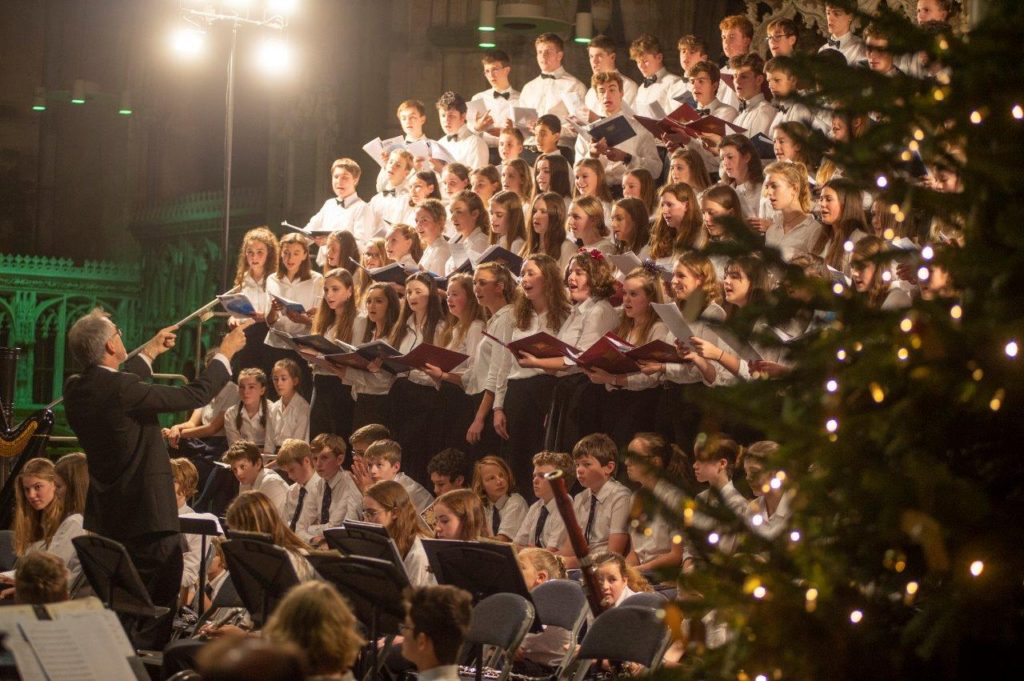 The annual National Trust Concert takes place on Tuesday 10th December 2019.
This year Exeter School will be performing a selection of Russian Christmas music, including orchestral selections from Tchaikovsky's Sleeping Beauty, festive choral music from the Baltic states, the Ukrainian Bell Carol and movements from Rachmaninov's Vespers. Recent works performed have included Britten's Ceremony of Carols, movements from Corelli's Christmas Concerto, an arrangement of Saint-Saens' Oratorio de Noel and Have Yourself a Merry Little Christmas. The groups that perform are the Chamber Choir, Senior Choir, Middle School Choir, Belles Canto, Vocal Ensemble, Symphony Orchestra, Chamber Orchestra and the Senior Brass. The evening always includes a selection of readings and congregational carols.
Tickets
Tickets £6-£7 Children, £12-£14 Adults.
People with special access requirements are asked to contact the Box Office on (01392) 458934.