Tuesday 21st September 2021 at 13:30
Meet the Authors

Ι An afternoon with Jonathan Foyle (Exeter Cathedral: The Garden of Paradise) and Diane Walker (Exeter Cathedral – Souvenir Guide)

Tuesday, 21st September between 13:30 and 15:30 

When these two exciting new books about Exeter Cathedral were published in December 2020, restrictions prevented us from holding a formal launch. A different type of event to celebrate these new publications will now take place on Tuesday 21 September when renowned architectural historian Jonathan Foyle together with Exeter Cathedral volunteer and researcher Diane Walker will be in the Chapter House from 13:30 until 15:30.
---
Programme 
13:30 – Introduction by the Dean followed by two short presentations:
Exeter Cathedral as a Paradise Garden:  Jonathan Foyle
Why is this cathedral so copiously decorated with carved and painted flowers and plants?  What did they mean?  And what relationship does this verdant scene have to the unusually fortress-like details of crenellations and arrow loops?
Illustrating the Cathedral's Stories:  Diane Walker
This talk looks at a selection of the specially commissioned photographs, including some which didn't make it into print.  Some secrets behind capturing these beautiful images will be shared and reasons for choosing some of the subjects will be discussed.
14:45 – (approx. start)
The Great Rebuilding, Revisited:  Jonathan Foyle
Exeter Cathedral is understood to have been rebuilt from the east end to west from the late thirteenth century, its evolution largely reflected in works accounts.  However, the earliest accounts are missing. This talk offers a new rationale of when the Great Rebuilding started, by which bishop of Exeter, and why.
Whither the Dog Whipper:  Diane Walker
Recent research has shed new light on some old stories about the cathedral.  Long thought to have occupied the apartment over the north porch, we now know that the dog whipper lived elsewhere.  This talk will include more about the dog whipper, the north porch apartment and other new research findings.
---
How to Attend 
The event is free of charge and no booking is necessary.  Each presentation will be about 15‑20 mins.  This is an opportunity to meet Jonathan and Diane and to hear more about their work. Come for all or some of the afternoon and bring your copies of the books if you want them to be signed.
The books and a selection of mounted prints of photographs taken by Peter Smith for these publications will be available to buy in the Chapter House during the afternoon.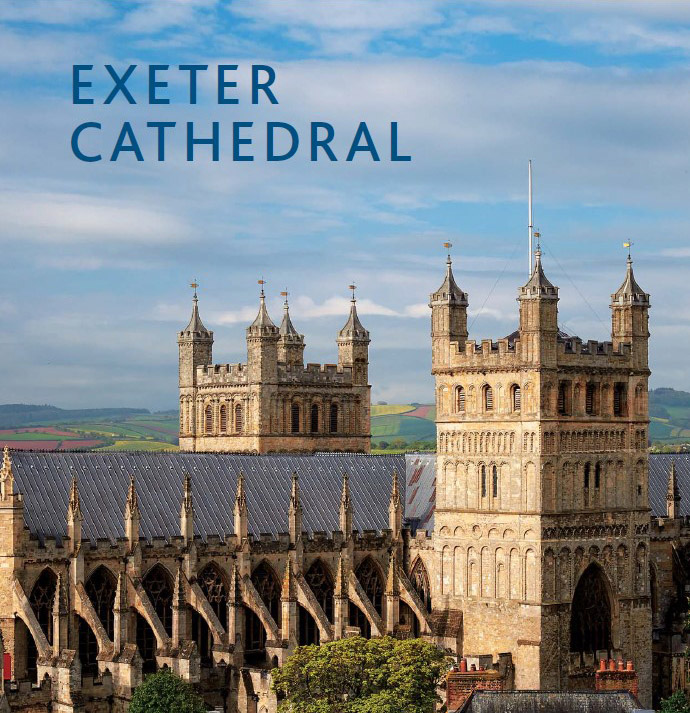 Additional Information
We encourage our visitors to wear face coverings and sanitise their hands upon entering the building.