Monday 13th May 2019 - Friday 31st May 2019
Why did the medieval canons at the Cathedral create false documents? Come to see an exhibition held across the Cathedral and the Library & Archives to learn about the eleventh-century origins of Exeter and to see a collection of its earliest Anglo-Saxon documents, amongst which are a series of fascinating forgeries. The exhibition explores why these were produced, revealing how, in the context of the foundation of the Bishopric and Viking invasions, the Cathedral forged the past to protect its present.
This exhibition is organised by the University of Exeter, and further insight into the captivating history of these documents will be provided in Dr Jennie England's free talk and tour in the Library and Archives reading room on Monday 27th and Tuesday 28th May (booking essential). To complete the set, attend Dr Levi Roach's talk on 30th May: 'Fake Founders and Counterfeit Claims: The Forged Documents of Medieval Exeter.'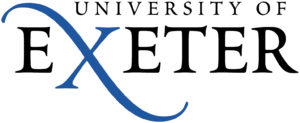 Cathedral exhibition: included with admission; Library & Archives: Free.