Thursday 15th March 2018 at 19:30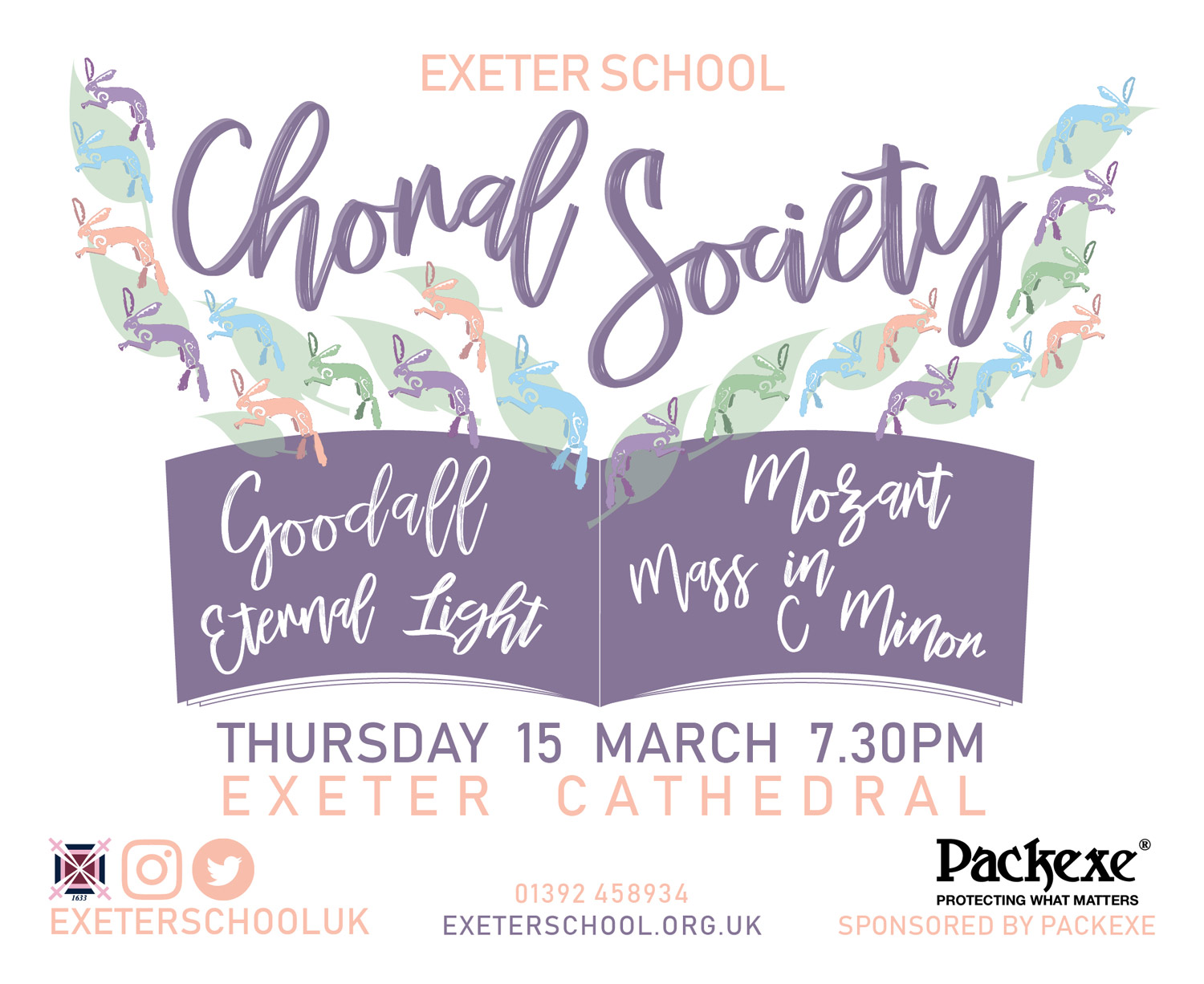 Exeter School is looking forward to performing its annual Choral Society concert in Exeter Cathedral on Thursday 15 March, which this year will feature music by Mozart and Howard Goodall, son of former Headmaster Geoffrey Goodall (1979 – 1993) and composer of theme music for Red Dwarf and Blackadder.
Made up of current pupils, parents, staff and guests, Choral Society will perform four pieces. Goodall's poignant Eternal Light will be sung by the full chorus, whilst his setting of The Lord is My Shepherd, which is best known as the theme tune of TV's The Vicar of Dibley, will be performed by pupils from Middle School Choir. The motet Ave Verum Corpus by Mozart will open the second half, sung by the school's Chamber Choir, followed by Mozart's splendid Mass in C Minor with full chorus and professional orchestra.
Ticket information
Tickets to the concert are available from 01392 258712 and online, from early 2018.
More information about the performance
The soprano and tenor solo parts in the Mass will be sung by former Exeter School pupils Eleanor Partridge (2008-2013), Elle Williams (1999-2001) and Jon Schranz (2005-2012), who are all forging careers as professional musicians.
Current Sixth Form pupils Emily Bairstow, Katy Armstrong, Beth Pittman, Ettejean Girvin, Emily Moudiotis, Zeb Cobb, William Partridge and Oran Friar have also been invited to sing solo parts in Eternal Light.