Friday 28th June 2019 at 19:00
Gloria!!!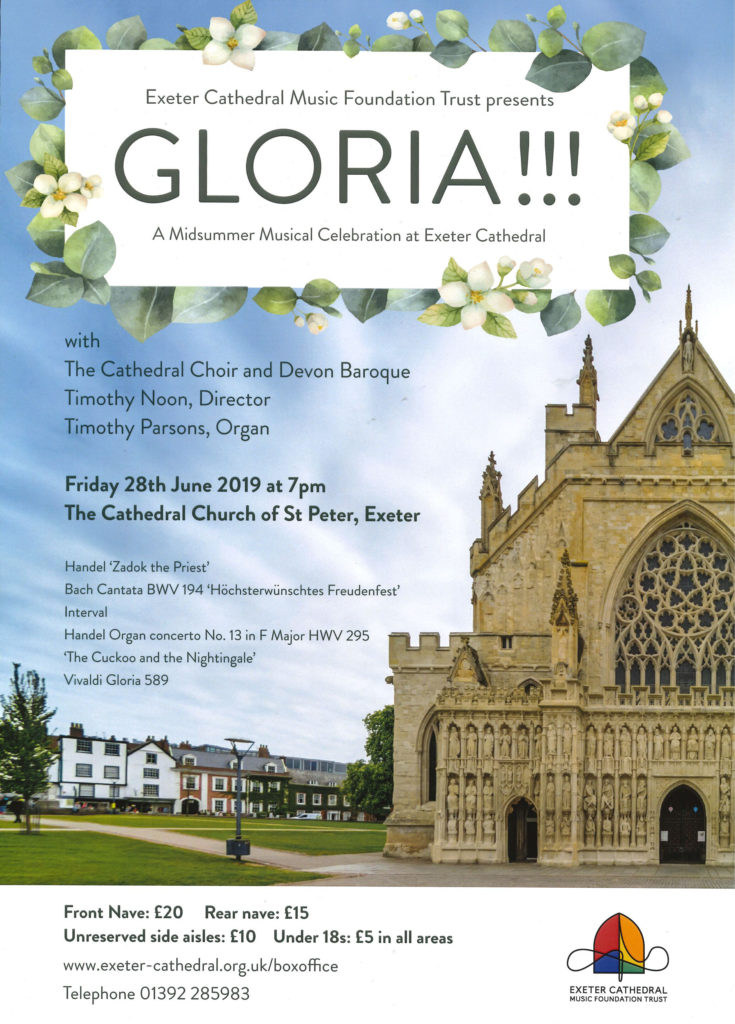 The evening begins with the fabulous coronation anthem Zadok the Priest, written by Handel for the coronation of George II at Westminster Abbey in 1727. It has been sung at every coronation since. Exeter Cathedral's Assistant Director of Music will play a short organ concerto The Cuckoo and the Nightingale on the chamber organ. The evening ends with Vivaldi's glorious Gloria. Summery white wine will be sold during the interval.
Programme
Zadok The Priest
George Frederic Handel
Cantata 194
Johann Sebastian Bach
Organ concerto No. 13 in F Major HWV 295
George Frederic Handel
Gloria 589
Antonio Vivaldi
Tickets
Tickets £10 – £22 (under 18s £5 in all areas)
Booking available from 01392 285983 (Monday – Friday) and online.