Friday 10th May 2019 at 19:00
The Albion Quartet return to the Honeymead Festival to play three wonderful string quartets.
The Albion Quartet present a programme entitled "The Art of Fugue; Voices in Dialogue", exploring the beauty of the four equal voices of the quartet acting as one organism. Haydn's revolutionary Opus 20 No. 5 "Sun" Quartet in the stormy key of F minor is followed by the towering Grosse Fugue Opus 133 by Beethoven.
In the second half, the quartet will perform Walton's gorgeously romantic string quartet. Finished in 1947, and considered one of his masterpieces, the quartet is filled with luxurious melodies, rhythmic drive, and hidden snippets of Walton's film music.
The Albion Quartet are: Tamsin Waley-Cohen and Emma Parker (violins), Ann Beilby (viola) and Nathaniel Boyd (cello).
Cava and Canapés will be served during the interval.
Kindly supported by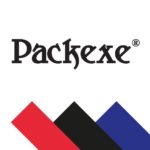 Tickets
Tickets £20. Booking available from 01392 285983 (Monday – Friday) or online.
All ticket proceeds and donations will support the Exeter Cathedral Music Foundation Trust.
Thank you for your support for this fabulous occasion. We look forward to welcoming you.
Jill Taylor, Director of Development