Wednesday 9th May 2018 at 19:00
Tamsin Waley-Cohen will be bringing the wonderful Albion Quartet (Emma Parker, Rosalind Ventris, Nathaniel Boyd) again, plus Douglas Paterson, violist from the Schubert Ensemble.
Dvořák – String Quartet No 8
Beethoven – "Storm" Quintet
Dvořák – String Quartet No 10 'Slavonic'
This celebration of the irresistible Anton Dvořák begins with his quartet No 8, a work of great lyricism and charm from this master of melody, and ends with No 10 'Slavonic' in which his infectious joie de vivre is inspired by the music of his homeland with themes later used for his Slavonic dances.
Douglas Patterson, violist of the Schubert Ensemble, joins for Beethoven's only viola quintet, one of his greatest chamber music masterpieces with a heartbreaking and sublime slow movement before the thunder and lightning of the finale.
Tickets are sold in support of Exeter Cathedral. We are grateful to Savills for their support of this concert.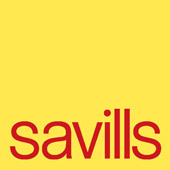 Ticket information
Tickets £20 to include a drinks reception, available from 01392 285983 and online.
Pre-concert meals are also available from the Cathedral Café as part of our Supper Club series.